Details

Written by Admin
Hits: 220320
The autors homepage of the RFID-handbook

RFID (Radio Frequency Identification) is used in all areas of automatic data capture allowing contactless identification of objects using RF. With applications ranging from industrial automation, access control, animal identification, ePassport and ticketing,  RFID technology solutions are receiving much attention in the research and development departments of large corporations. RFID is a major growth area in auto ID, providing the technology behind contactless smart cards, production automation and the electronic supply chain.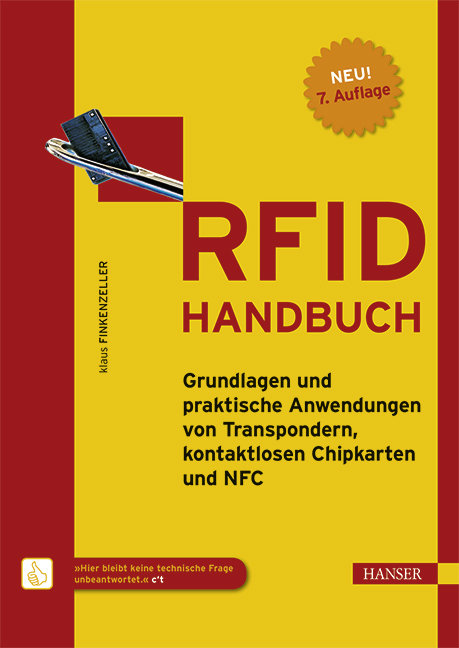 The RFID Handbook includes all the latest information on industry standards and applications, this book provides a standard reference for people working with RFID technology. Expanded sections explain exactly how the pysical interface ("RF-link") of RFID systems work:
Coverage of RFID technologies, including electron data carrier architecture and common algorithms for anticollision.
Details about important RFID applications, such as the smartlabel, the e-ticketing, the ePassport and the automatic supply chain.
Detailed appendix providing up-to-date information on relevant ISO standards and regulations, including descriptions of ISO 14443 for contactless ticketing and ISO 15693 covering the smartlabel
A leading edge reference for this rapidly evolving technology, this text is of interest to practitioners in auto ID and IT designing RFID products and end-users of RFID technology, computer and electronics engineers in security system development and microchip designers, automation, industrial and transport engineers and materials handling specialists. Also a valuable resource for graduate level students in electronics and industrial engineering design.